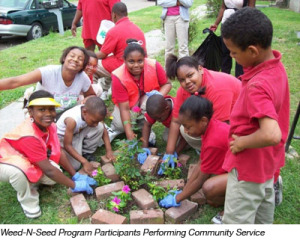 The Wisdom Exchange and Recreation Center
(Adult Day Care Center) 436 Mill Road – Greenville, MS Provides personal care, recreation and social activities to participants sixty (60) and older.
Homemaker Services
Provides assistance to elderly and handicapped individuals by doing daily chores and tasks they are unable to do themselves.
Home Delivered Meals
Deliver hot meals to elderly and disabled individuals.
Dial-A-Buddy
Provides daily contact to elderly and handicapped participants to help reduce the anxiety of living alone.
Congregate meals
Provides eligible persons, particularly those in greatest economic social need and those at nutritional risk with nutritious meals.(Nutrition Sites)
Respite
Provides temporary relief time for the regular caregiver of an ill, frail, older individual that requires constant in-house care
Ombudsman
Provides friendly visits to local nursing home residents
Emergency Assistance
Provides food clothing, rent, and utility assistance in a crisis situation.
Family Support Service Center (Resource Center)
Provides referral services, maintains tutorial programs, including in-school, ACT and GED. Foster Family referrals, counseling, workshops, and seminars on topics ranging from child abuse; parenting, and teen pregnancy. Also has a computer lab.
The Frank Carlton Education Station
Provides educational activities for preschool and elementary children. Nutritional meals are served.
Weatherization
Provides assistance with cutting the cost of energy by reducing weather infiltration in the home. Repairs such as replacing windows, doors, and insulation are made.
LIHEAP/CSBG
Provides assistance with utility bills to low income families rent, mortgage, accessories,etc.
Adolescent Offender Program
Provides intensive therapeutic intervention through individual, group, and family counseling for first time juvenile offenders.
Workforce Investment Act
The WIA program in a combination of basic education and job readiness, administered simultaneously. Includes:
WIA- Select – provides work experience and employability skills training for high school seniors.
WIA-Out of School – assists participants in completing their high school education (diploma or GED) and prepare for careers or further education and/or training. Also provides employability skills training, work experience, job development and job placement.
WIA- Community Outreach – with coordination with the WIN job center, Mississippi Department of Human Services and Mississippi Department of Employment Services, provide comprehensive assessment, supportive services, transportation, counseling and assistance in applying for training to eligible adults and dislocated workers.
Transportation
Provides assistance to elderly and handicapped individuals who need transportation to health care facilities.
Emergency Shelter
Provides food and/or shelter assistance to individuals in danger of becoming homeless because of mortgage foreclosure, eviction notice, and other emergencies. Also provides employment training, job counseling, food and clothing bank, and other needed services to homeless families.
Case Management
A comprehensive approach to client self sufficiency. This approach encompasses the entire family from intake, orientation, assessment, direct or indirect services.